Our community is giving our children their best chance at a healthy future!
Most parents and guardians in Sedro-Woolley are supporting their teens' physical and mental health and do not allow them to drink alcohol. Our survey of 160 parents and guardians show…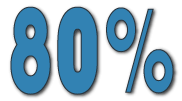 of Sedro-Woolley parents/guardians agree it is NEVER acceptable to give their high schooler alcohol.*



19% believe it's acceptable under certain circumstances (e.g., with supervision or at special occasions), while1% believe it is generally acceptable.
*Defined as more than a sip.
of Sedro-Woolley parents/guardians have NEVER given their high schooler alcohol.
19% had once or twice, while 3% had three times or more.
*Defined as more than a sip.
of Sedro-Woolley parents/guardians say they would NEVER 

allow

 their high schooler 

to party with alcohol.
9% would under certain circumstances, while 1% would almost always.
The research is clear — drinking alcohol as teens, even when supervised by a parent or responsible adult, is associated with:
Increased chances of developing anxiety and depression

Increased risk of binge drinking and alcohol abuse as a teen and later in life
Help us spread the good news!
In your conversations with other parents, spread the good news that most parents do not allow their teens to drink alcohol.
Download our social media images for Facebook and Instagram to share on your page.
Request a poster to put up in your organization or place of work (see below).
Request Free Posters for Your Organization!
We provide 11″ x 17″ posters free of charge to interested organizations. Please choose one or more poster designs below and complete the order form.
FAQs (Frequently Asked Questions)
Isn't it safer to teach my teen how to drink responsibly than tell them it's not allowed and they do it behind my back?
scarr
2021-05-02T00:05:59+00:00
The research is very clear – teens benefit from waiting as long as possible before they start drinking.  We also know that teens are less likely to drink when their parents/guardians regularly share their expectations that drinking is not allowed. A review of more than 20 studies found that when parents gave their teens permission to drink, they drank more frequently and in higher quantities when they weren't at home (6).  In fact, the teens who were least likely to participate in heavy drinking had parents who had a combination of a warm parenting style and high non-use expectations (7).
(Numbered citations can be found in the Resources section)
Watch this video
, recorded live on Facebook, to hear Dr. Kilmer (associate professor of Psychiatry from University of Washington), present about alcohol and cannabis use and the concerning relationship with mental health.
Dr. Kilmer's presentation begins at the 11:30 mark. 
Also presented are the results and key findings from this survey.
Survey results are discussed at the 46:11 mark.
Talk. They hear you. Check out this resource to help you start—and keep up—the conversation with your high schooler about your expectations not to drink alcohol as a teenager.
Citations referenced in the FAQ section:
(1) Squeglia, L. M., Jacobus, J., & Tapert, S. F. (2014). The effect of alcohol use on human adolescent brain structures and systems. Handbook of Clinical Neurology, 125, 501–510. https://doi.org/10.1016/B978-0-444-62619-6.00028-8
(2) Ning, K., Gondek, D., Patalay, P., & Ploubidis, G. B. (2020). The association between early life mental health and alcohol use behaviours in adulthood: A systematic review. PLOS ONE, 15(2), e0228667. https://doi.org/10.1371/journal.pone.0228667
(3) Deas-Nesmith, D., Brady, K. T., & Campbell, S. (1998). Comorbid Substance Use and Anxiety Disorders in Adolescents. Journal of Psychopathology and Behavioral Assessment, 20(2), 139–148. https://doi.org/10.1023/A:1023074213806
(4) Crosnoe, R., Benner, A. D., & Schneider, B. (2012). Drinking, socioemotional functioning, and academic progress in secondary school. Journal of Health and Social Behavior, 53(2), 150–164. https://doi.org/10.1177/0022146511433507
(5) Rehm J., Mathers C., Popova S., Thavorncharoensap M., Teerawattananon Y., Pata J. Lancet 2009; 373: 2223–2233.
(6) Kaynak, Ö., Winters, K. C., Cacciola, J., Kirby, K. C., & Arria, A. M. (2014). Providing alcohol for underage youth: What messages should we be sending parents?. Journal of Studies on Alcohol and Drugs, 75(4), 590-605. doi: 10.15288/jsad.2014.75.590
(7) Martínez-Loredo, V., Fernández-Artamendi, S., Weidberg, S., Pericot-Valverde, I., López Núñez, C., Fernández Hermida, J., & Secades-Villa, R. (2016). Parenting styles and alcohol use among adolescents: A longitudinal study. European Journal of Investigation in Health, Psychology and Education, 6, 27–36. https://doi.org/10.3390/ejihpe6010003
(8) Heubeck, E. (2019, April 1). Think you're keeping your teenage drinker safe? Think again. Washington Post. Accessed March 15, 2021. https://www.washingtonpost.com/lifestyle/2019/04/01/think-youre-keeping-your-teenage-drinker-safe-think-again/
(9) Results from the 2013 National Survey on Drug Use and Health: Summary of National Findings. (2013.). 184. https://www.samhsa.gov/data/sites/default/files/NSDUHresultsPDFWHTML2013/Web/NSDUHresults2013.pdf