MLK Day Work Party at Evergreen Elementary!
On January 17th, Sedro-Woolley Farm to School partnered with Evergreen Elementary School to expand their usable garden space. With the help of some amazing volunteers, including students, parents, teachers, community heroes, and even Evergreen's own principal, we were able to accomplish a lot in just a few hours!
The expanded space will allow us to welcome more Evergreen Elementary students into the garden. At least five teachers have already indicated interest in spring garden lessons! We are excited for all the real-life connections between curriculum and the natural world that will be happening in Evergreen's backyard.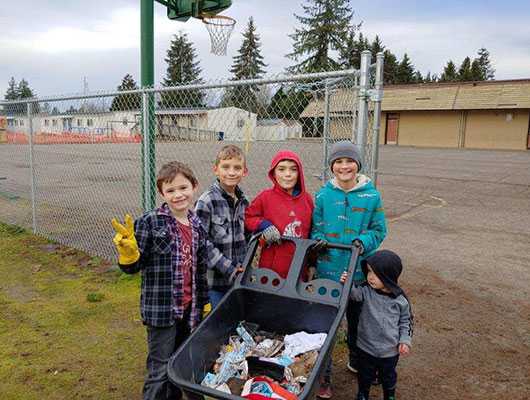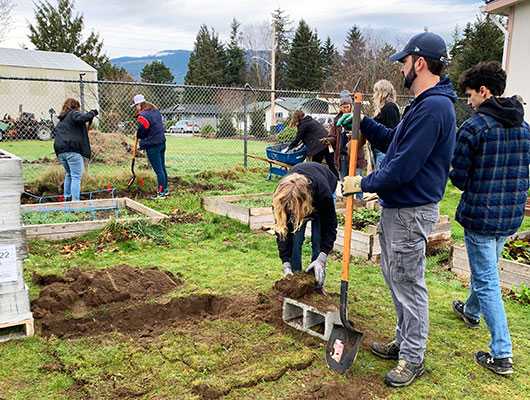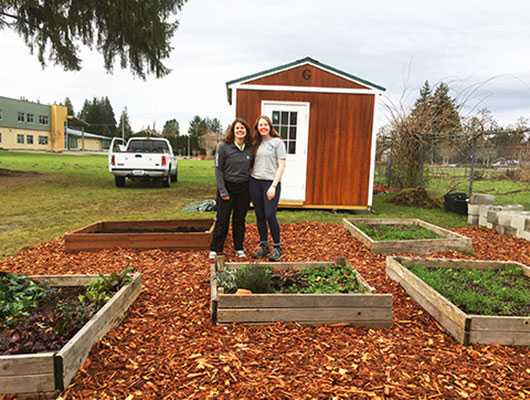 Community Partners Make it Possible
This workday was planned and facilitated by three of our United General District 304 AmeriCorps members, Katie Larkin, Jaelyn Vallely, and Niko Alexander. It was also made possible by generous donations from our community: E&E Lumber donated wood for the new garden beds, while Salazar's Nursery and Landscape Supplies donated topsoil and compost. A huge shoutout also goes out to the Sedro-Woolley School District Maintenance Staff, who helped transport materials from Salazar's to the school campus. Thank you – you saved us many hours of labor!