Article by: Elizabeth Ruth
Est. reading time: 5 minutes
M

arch 7-13th is National AmeriCorps Week, a celebration of the nationwide service initiative and the over one million members who have pledged to "Get Things Done" since the program started in 1994. In addition to being united in service to help solve our nation's greatest challenges, these volunteers are key to developing innovative programs and meeting local needs.
United General District 304 has hosted AmeriCorps members since 2014 to assist with some of our most memorable and impactful programs including: Concrete Summer Learning Adventure, Farm to School, and the Children's Council of Skagit County. In 2019, we began collaborating with Health 360, a national service organization focused on addressing mental health needs in local communities. Healthy Minds Alliance service members provide evidence-based suicide prevention and mental health literacy courses over a 10-month term. To date, our members have trained over 250 people in lifesaving and stigma-busting courses like Question, Persuade, Refer (QPR) and Youth Mental Health First Aid.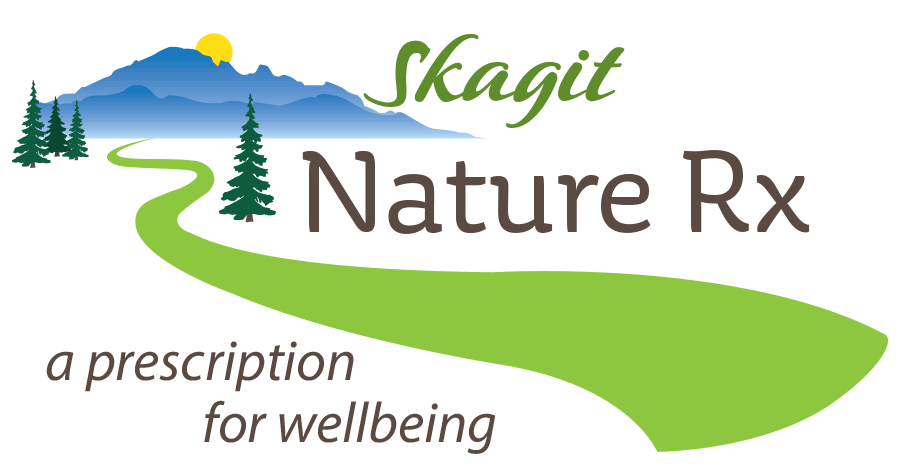 This year, we are excited to begin a new project through our Active Living pillar with the help of a Healthy Futures AmeriCorps. As part of the Washington Service Corps, Healthy Futures focuses on health education and activities to prevent chronic disease and promote well-being. Based on the national Park Prescriptions model, we are developing and piloting a free outdoor program called Skagit Nature Rx. Launching this spring, Skagit Nature Rx will connect adults with local parks and trails through a series of short, guided walks and activities. With research showing how time in nature can help relieve stress and boost mental health, we hope lots of people can participate and experience these positive effects for themselves! Keep an eye out for program announcements and sign-ups on our Facebook page and website.
After service, AmeriCorps members often go on to careers that make significant contributions to the safety, health, and well-being of their communities. With practical experience and the values of service and education instilled throughout a term, AmeriCorps builds the next generation of helping professionals. Roughly 15% of our current staff have held an AmeriCorps position at some point in their career, including many hosted right here at United General District 304! Building on the connections made through service, members can also go on to work for non-profits, schools, local government, and other types of service agencies.
Our most recent AmeriCorps member, Lindsey, has gone on to work for Volunteers of America Western Washington. As our first Healthy Minds Alliance AmeriCorps she started her term just as COVID shutdowns began. Despite the challenges she faced, Lindsey was able to complete her service term and train community members in QPR via Zoom.
Lindsey's new position as a Mental Health Crisis Triage Clinician is such a great match for her strengths and experience and we are so happy she is thriving!
Lindsey recently reached out to us saying,
"I learned such an incredible amount during my time with you – so much about myself, my dreams, my passions, and my goals. I was really able to discover what a bright future I had with you all. I know 2020 was a hard time for all of us in many ways. I admire the way we were all able to come together and support one another. I am forever filled with that love and a sincere amount of gratitude."
AmeriCorps benefit our communities, organizations, and collective future. This week, or any week, here are two ways you can show your appreciation and support:
Say thank you to AmeriCorps members, both past and present, who are in your life and community. If you post on social media, you can use the hashtag #AmeriThanks and tag @AmeriCorps.
Find out how you can assist and partner with AmeriCorps. Whether hosting a member or helping promote their projects and programs, individuals and organizations connect AmeriCorps to the communities where they serve. Learn more about the service going on in our state by visiting www.ServeWashington.wa.gov